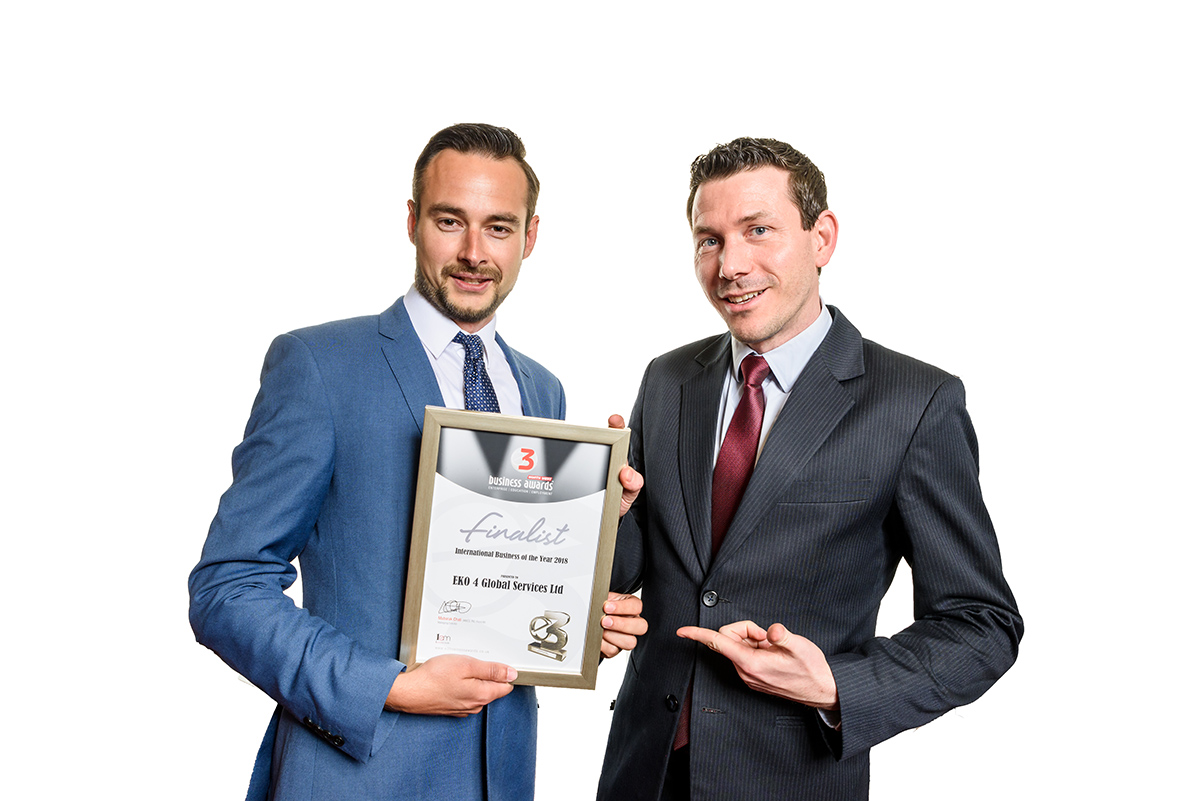 BBC MediaCityUK, Manchester based multi award winning digital marketing and website localisation specialists, EKO 4 Global Services has been shortlisted as a finalist in the 2018 E3 Business Awards, which will be held at the Macron Stadium in Bolton on Thursday 12th July 2018.
The company, which creates bespoke online strategies, design UX/UI, develop and translates websites for SME businesses, was selected from amongst hundreds of nominees to become one of the finalists for the prestigious international business of the year award. Since its establishment in 2015, EKO 4 Global Services, except the UK, have managed to satisfy clients in three continents, respectfully United States, Germany and Russia. Growth Plans are expansion thought the UK and overseas in America aiming at establishing offices at major cities on the east coast.
Speaking on behalf of the company, MD Vess Christoph said: "We work primarily for the global success of our clients, we then look into how to further improve ourselves".
"We had almost three hundred nominations this year," said Mubarak Chati, managing director of 1 Events Media, which hosts the E3 Awards. "The Awards are now in their sixth year and, every year since we've started, the number and calibre of entrants has grown.
"It's also been really good to see that we have finalists from every county of the North West, from Cumbria to Cheshire. The E3 Business Awards are all about inclusivity, so to see such a healthy mix of mainstream and rural businesses, women and young entrepreneurs, social enterprises and so on – that's fantastic, and just what we want to see.
"Given that we've had our best ever influx of nominations, anyone who has made it to the shortlist stage has done so against the very fiercest competition. As one of our 2018 finalists,  EKO 4 Global Services should feel very proud indeed."
---
More information about EKO 4 Global Services can be found on its website – www.eko4.co.uk – or by calling +44 161 818 7442.
More information about the E3 Business Awards, including a full list of finalists, can be found at www.e3businessawards.co.uk.