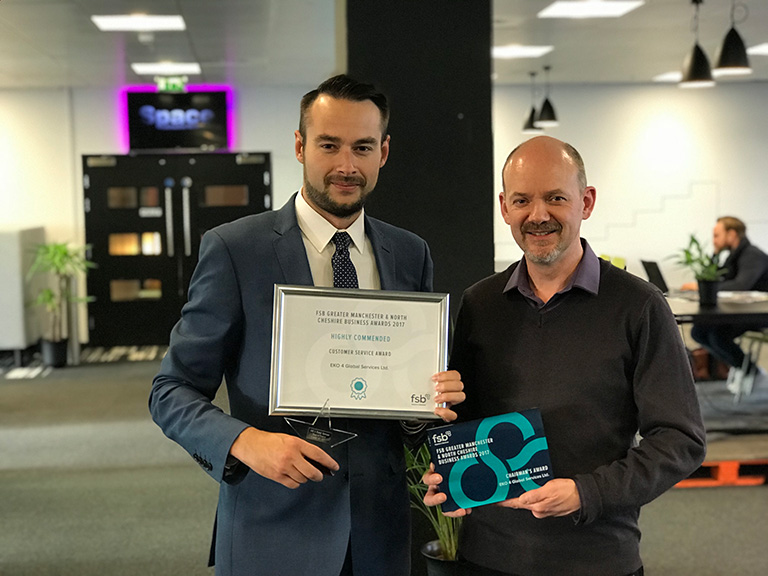 Only two and a half years after its establishment, EKO 4 Global Services, has provided bespoke Digital Marketing solutions and high quality Translation/Localisation services tailored to each client's particular aims. Our client base extends throughout the United Kingdom, including Greater Manchester, Liverpool and London. Internationally, in the United States, we have satisfied clients in Philadelphia and Boston.
In 2017, with 12 award nominations, EKO 4 Global Services became a multi award winning company. The company was awarded by the FSB, which is the largest business organization in the United Kingdom. EKO 4 Global Services has won the Customer Service award and the Chairman's award, which are the biggest awards at the ceremony. The ceremony was held at Hilton Deansgate. This is a huge success that proves our credibility and our ability to complete projects with high satisfaction, even to the most demanding clients.
Our mission will be to continue to improve our services and to extend our range of operations throughout the United Kingdom and expand with offices throughout the United States and Germany.